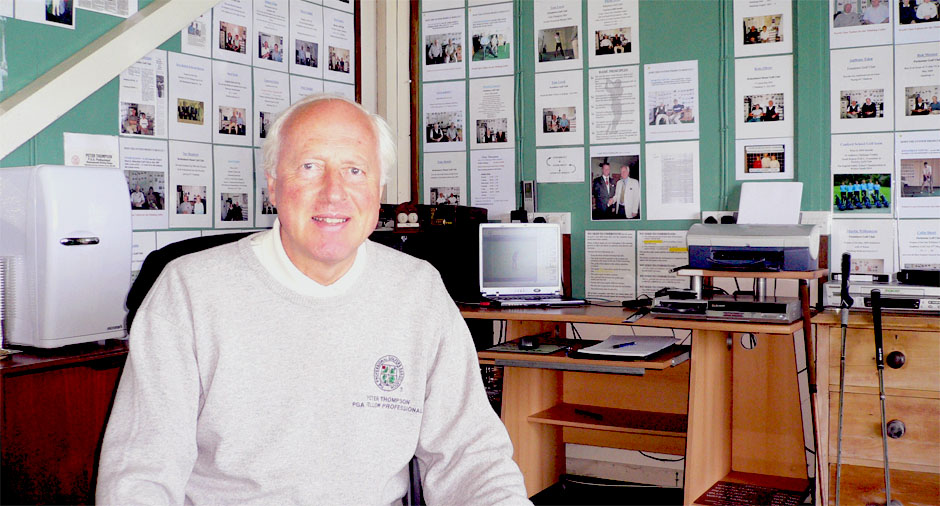 From the age of three days I have been involved in the greatest game in the world. My Father was a green keeper and  became the green keeper/golf professional at Whitby Golf Club in Yorkshire,U.K. My Father then became a full golf professional. My brother, Brian was also a golf professional and won the Midland Assistants Championship and the Lord Derby Under 23 Match Play Champion in 1973. When I left school I went to work on the golf course at Belton Park Golf Club, Lincolnsire U.K. where my Father was the professional. After an extremely enjoyable year working on the golf course I became an assistant professional to my Father. My Mother has her name on many of the honours boards at Belton Park Golf Club and my sister, Barbara was an extremely good golfer with a handicap of 7. Barbara won the Lincolnshire Girls Championship for three consecutive years A truly golfing family.
Whilst I was at Belton Park I became the Lincolnshire Alliance Champion and the Lincolnshire Professional Champion. My love of teaching was formulated at Belton Park as I seemed to have the ability to look at a swing and assimilate the faults in my mind and crucially be able to relate them back to my pupils. One of my first lessons was to Mr. Toogood. I had played with him and I knew how to improve his technique so I did and he improved immediately. This was great I thought and I still do, 53 years later.
Tony Jacklin won The Open in 1969 and then he won the U.S. Open in 1970. The week after he won the U.S.Open I played in the same Pro – Am as Tony and we tied for first place with 69's. The members of Belton Park were so impressed that they sponsored me to spend the following Winter playing on the South African P.G.A. Tour. Unfortunately I did not really did not shine on the Sunshine Tour but I loved  South Africa and the experience. I am still grateful to the members of Belton Park Golf Club and my Father  for the experience. I became the Head Professional to the Kettering Golf Club in 1975 and I soon  established myself as the leading coach in the area. In 1976 I discovered the Magic of Video and I have used cameras ever since as my pupils could see what I  could see. It really transformed my coaching and moved it to a higher level. I established my first teaching studio when I was at Kettering and in 1982 I moved to The Army Golf Club in Surrey U.K. where I had my second studio built. This was amazingly successful and under my guidance Wayne Riley won the Australian Open and Robert Lee won the Portuguese Open with a world record of 27 for the first nine holes in the first round.
I then spent ten years building my own golf complex, Farrington Golf Club in Somerset,U.K. The complex included my third video teaching studio. My teaching successes continued with Jeremy Robinson winning the Kenyan Open and Mark Plummer winning the National Assistants Championship. Mark also produced a gross 59 at Truro Golf in this period- a truly outstanding score. I  coached the Somerset County Golf Squad and they won the South West Team Trophy for the first time in 32 years.
Finally I moved to my favourite County, Dorset in 2000 where I now have the latest and most sophisticated studio with a computerised teaching system based at the Parley Golf Centre in Christchurch, Dorset,U.K. One of my proudest moments occurred in May 2007.  Gary Wolstenholme, whom I had coached from my Farrington days and for twelve years in total, was awarded an M.B.E for his services to golf by Her Majesty the Queen. Gary was recognised as the finest English Amateur ever.